STAR WARS SAGA
Hutts
Hutt crimelords have a reach across the galaxy; Shesharile's leading Hutt crimeboss is I'Togg. His organization is divided among other Hutt crimelords who act as his Capos.
I'Togg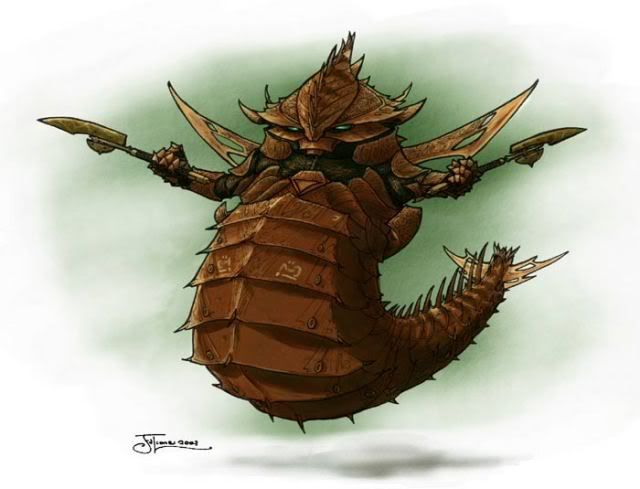 I'Togg got his start in construction and moved up to shipping, then smuggling. He now has control over a full spectrum of crime although Ne Dago continues to dominate the banking and loansharking industries as well as having control of the local Imperial Governor.
I'Togg once battled a Jedi and while he survived her lost an arm and an eye in the conflict. I'Togg hates Jedi above all else and will go out of his way to have them killed if he learns about them.
Poojoo
A Capo in I'Togg's organization as well as I'Togg's son. Poojoo tried his hand at legitimate entertainment funding but found he was really only interested in bloodsports. I'Togg placed Poojoo in charge of shipping on Shesharile, but Poojoo also runs gladiatorial events and some of the bloodiest swoop races.
Poojoo was once a producer on The Tales of The Smoking Blaster and lost a slave girl to Rath. Poojoo would have been angry enough that he was defeated, especially since he tried to cheat, but later learned Rath just turned around and freed the girl not wanting her for himself but just taking her away from Poojoo for sport.
Jools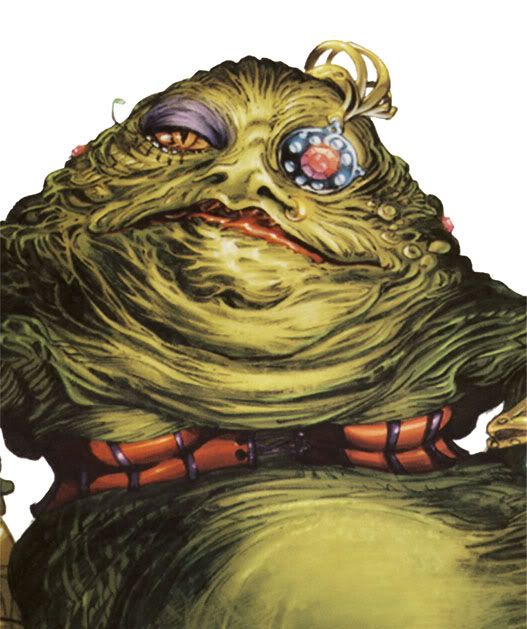 Jools was originally a rival of I'Togg and made a good run on the entertainment industry using a combination of talk show and gossip serial along with blackmail of those celebrities that wanted to keep secrets. After a series of Imperial complications Jools ended up on Shesharile and decided to team up with I'Togg thinking she was getting an equal partnership. I'Togg soon established his position was superior, but Jools is in charge of the majority of broadcast media on SHesharile and a considerable black market chip industry.
Jools still has an extensive network of spies and is I'Togg's primary intelligence person even though he knows he can't trust her to share all the information she gets.
Blooga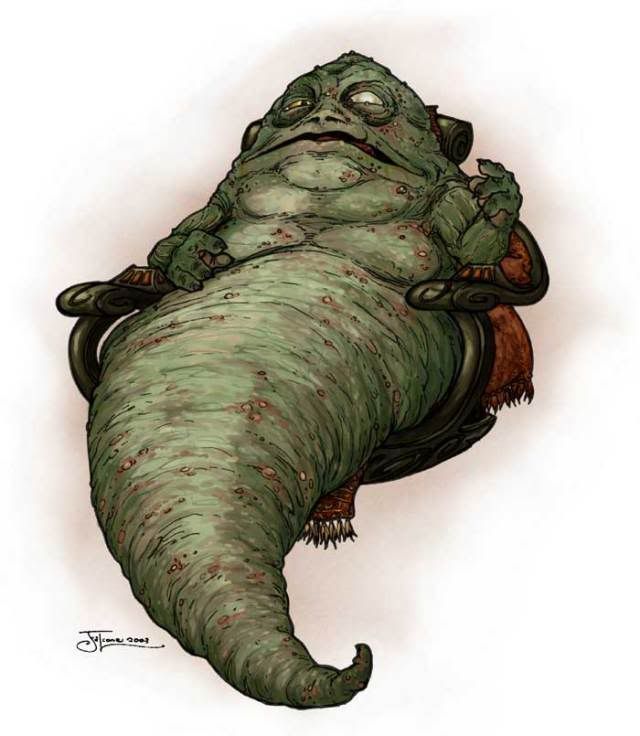 Blooga is the capo in charge of Spice production. Blooga has had several run ins with the Empire and the Rebellion, but has managed to survive. His spice addictions have not left him so unscathed as he suffers numerous health problems and needs constant supplies of spice as well as medical attention to keep functioning.
Blooga uses more slaves than most of I'Togg's capos, but the nature of spice production seriously shortens the lifespan of both slaves and droids.
Scogg
The Capo in charge of gang activity, assassination, and weapons Scogg is far from a typical Hutt. Scogg enjoys the thrill of killing and while he would rarely put himself in the path of an adversary he considered superior he often dons weapons and takes on the role of executioner for I'Togg. Scogg is also in charge of protection rackets and kidnapping.
Boga
Boga is the Capo in charge of gambling and what little loansharking business I'Togg manages to squeeze out of De Nago's organization. Boga holds large high profile games in a winner take all shootout contest having a 20 to 1 payout for the victor; although since they start out with 64 competitors it is always Boga that really wins. He runs all the regular gambling as well, but it is the very well publicized (thanks to Jool's organization) big stakes games that draw the most attention.